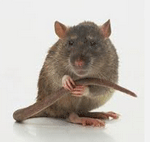 I am a certified Barn Hunt judge, BHA-#25. I am available to help you run your Fun Event or a sanctioned Barn Hunt.
A certified judge is required for your trial if you would like to earn Barn Hunt titles. Barn Hunt titles are now being recognized by the AKC and UKC and will be added to your dogs AKC or UKC record.
If necessary, due to the large number of entries, I am happy to work with any of the other certified judges. A Barn Hunt judge can only judge 120 entries in a day.